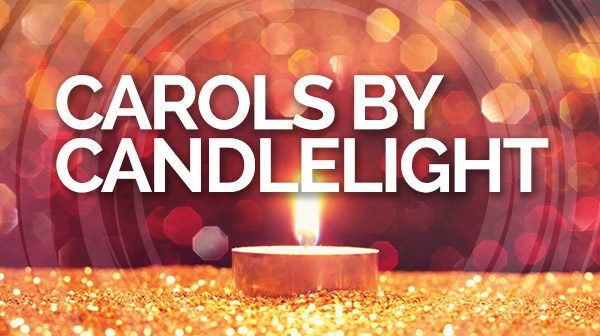 Carols by Candlelight
St John's Church, Wimbledon
Wednesday 19 December7:30pm
Sponsored by Marcus Beale Architects
Sonoro
Soo Bishop, trumpet
Michael Higgins, organ
Neil Ferris, conductor
With festive choral favourites and carols for all to sing, our Christmas concert is a magical way to celebrate with family and friends. Tickets include mulled wine and mince pies on arrival.

There will be a retiring collection in aid of Cancer Research UK
Malcolm Archer – A little child there is yborn
Howard Skempton – Adam lay ybounden
Paul Spicer – In a field as I lay
Michael Higgins – The Angel Gabriel
Herbert Howells – A spotless rose
Fintan O'Carroll – Suantraí ár Slánaitheora
Ralph Vaughan Williams – Fantasia on Christmas Carols
John Rutter – Shepherd's Pipe Carol
Becky McGlade – In the bleak midwinter
Betty Roe – The holly and the ivy
William Mathias – Sir Christèmas
Michael Higgins – Away in a manger
Will Todd – Softly
Mack Wilberg – Noe! Noe!